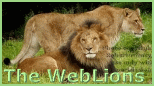 compatable with

There are two ways you can view this site. Preferably, you can cycle through the applets by using the back and next finger pointers on the screens here:
View Applets
Or you can use the links below to select a particular applet you wish to view.
Scroll to the bottom of this page to download the zips.
There are no applet codes on these pages. These applets are controlled by external javascript to bypass the 'Click to activate and use this control' message.